What is Vegan Intermittent Fasting (VIF)?
Put simply, intermittent is a weight loss method that revolves around fasting at certain parts of the day/week.

In other words, for certain periods of time, you will fast (i.e. eat nothing or very little) until your eating window comes around again.
16:8 Method: Basically you eat solely during an 8-hour eating window and fast for the remaining 16 hours. You exclude breakfast completely in the mornings, only having water or fruit juice instead.
Benefits of Intermittent Fasting
​1. Helps you lose weight
VIF diet can aid weight loss and help to build a muscle tone body.

Experts are still debating exactly how intermittent fasting allows you to lose weight – some think it's just because you consume less fat and kcals overall, while some think it has more to do with the restricted eating times.
2. Improves mood and focus
VIF diet boosts the production of BDNF, a protein in your brain linked to improved mood and cognition, by 50-400%.
3. Reduces the risk of diseases

Among other health benefits, there is evidence to suggest that VIF diet could help to reduce the future risk of various diseases, assuming that dieters eat good food and follow a relatively healthy lifestyle.
4. Increases energy and endurance
Evidence has shown that VIF diet boosts mitochondrial biogenesis, meaning that your cells create more mitochondria. 

Now we don't have time to launch into a biology lesson here, but suffice it to say that mitochondria give your body's cells more energy, hence giving you more energy as a person made up of said cells.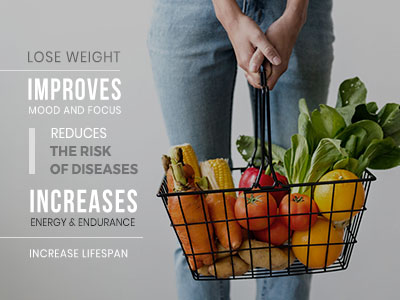 5. May help increase lifespan
The smart people over at Harvard University recently discovered that intermittent fasting could help to increase your lifespan due to some very complex science stuff that we mere mortals cannot understand.

If you've not taken care of your body as well as you should have, perhaps it's time to try a vegan intermittent fasting diet plan.
Successful VIF diet relies on discipline and preparedness. It's important to fill your eating time-frame with nutritional, balanced, and filling foods.
Filling foods generally have higher amounts of protein, fiber, and water, and low energy density. Prepare for your VIF diet by consuming meals that are high in these ingredients and always make sure to drink lots of water.
VIF diet will take your mind and body to new level of fitness and help to focus and strengthen your own inner Zen.